Inspired real estate development requires financial discipline and ahead-of-the curve thinking. Inhance delivers both. A development and consulting firm, Inhance is focused on finding inventive solutions for distressed properties and new construction challenges. Being responsible to investors, consumers, and the environment isn't an either/or. It's a given – and it's our passion. Simply put, sound practices make for smart investments and better living.
For more information on our development philosophy, visit the Development tab.
Enhancing the built environment, creatively and responsibly.
We bring a variety of valuable skills and core strengths to our projects, many of which were honed while taking over failed or stalled development deals during the Great Recession.
RISK MANAGEMENT
All projects have risk. That's the reality of real estate. But the key with any project is to recognize specific areas of risk, disclose those risks to decision-makers and develop strategies to mitigate risks throughout the development process.
FINANCIAL DISCIPLINE
Financial accuracy with reliable reporting is a fundamental requirement of successful real estate. The ability to make good business decisions is dependent on the clarity and thoroughness of the project's financial information, including cost accounting, cash flow projections and other pro forma assumptions.
TEAM LEADERSHIP
Development or repositioning of any real estate project is inherently a team exercise. No one person possesses all of the expertise or resources necessary to produce a successful outcome. It is the developer's job to identify the most qualified consultants and contractors for a given project and assemble a team of participants whose strengths and weaknesses complement each another.
THOROUGH DUE DILIGENCE
Many common problems in real estate transactions can be solved or mitigated by upfront and comprehensive due diligence. Issues related to surveying, title work and environmental review are often missed. Identifying these items early can avoid costly delays later in the financing and development process.
ATTENTION TO DETAIL
This attribute goes without saying. With the number of moving parts in a development deal, it can often be just a few details that ultimately determine a project's success or failure. Appreciating the minutiae of each project is critical.
CREATIVITY/RESOURCEFULNESS
In cost-constrained situations or projects with other limitations, the Inhance Team is able to leverage its experience in bringing creative solutions to real estate problems. The best solutions are not always the most complex or expensive.
PASSION FOR PROBLEM SOLVING
The Inhance Team loves the thrill of problem solving. Taking a struggling or underperforming asset, working through complex issues, and bringing a project to its full fruition is very rewarding. This process requires tenacity and commitment, which can only come from a deep-rooted passion for this work.
Click here to read more about the Inhance Team.
Click here to learn more about specific project experience.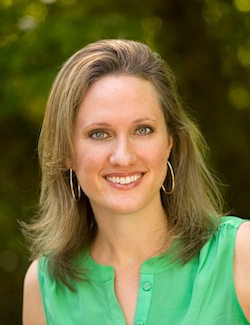 Amy Swick has over 16 years of real estate development and finance experience in New York, Massachusetts, North & South Carolina, Georgia and Florida. Amy has worked on $375M in real estate projects, including land development, mixed-use multifamily over retail, high-rise condominium, garden apartment and townhouse product types. Amy has led all facets of the real estate development process, including site selection, zoning and entitlements, project design, construction, sales and leasing. A LEED accredited professional, Amy has a passion for sustainable development and for the creation of walkable, memorable places. In her development career, Amy has worked on a number of green certified projects including LEED, Earthcraft and National Green Building Standard certification programs.
Amy began her career in finance, completing financial analyst programs at Wachovia Capital Associates in Atlanta and JP Morgan Chase in New York. Focusing on alternative investments, including private equity, hedge funds and real estate, Amy developed a strong aptitude and sharp acumen for all types of financial analysis and due diligence.
After leaving the finance industry in 2003, Amy joined Green Street Properties in Atlanta as Director of Finance, managing all financial matters for its award-winning development, Glenwood Park. After a short break to complete a master's degree, Amy returned to Green Street as a development manager and was granted an ownership stake in 2007. She subsequently participated in the sale of Green Street to Jamestown Properties in 2008. Running the financial side of a young company and assisting with the successful merger with Jamestown Properties honed Amy's entrepreneurial and business management skills. Amy worked as a development manager on a variety of residential and mixed-use projects at Jamestown through 2013. For more information on project experience, visit the Experience tab.
Amy has a Bachelor of Arts degree in Architecture and Urban Planning with a Certificate in Finance from Princeton University. Amy also completed a Master of Science degree in Real Estate Development from the Massachusetts Institute of Technology.
Amy lives in Buckhead with her husband, Michael, and son, William.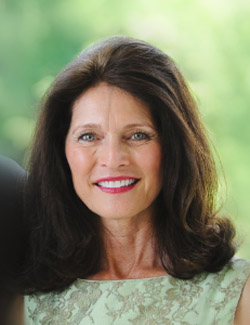 Laurie Merritt has been in the residential building and construction business for over 25 years. She has acted as general contractor and developer for single family homes, residential lots and small subdivisions throughout the Atlanta area. Laurie has also worked as a residential interior designer for over 30 years.
With particular strengths in site selection and market analysis, Laurie has been successful in boom and bust real estate cycles. Laurie has negotiated hundreds of subcontracts and managed all project cost accounting and budget tracking. She is a firm believer in land recycling — building on previously disturbed sites with an existing use — as it enables the new product to draw on established market demand and is better for the environment by reducing suburban sprawl.
Laurie has a Bachelor of Arts degree in Education from the University of North Carolina Chapel Hill. She has also completed coursework in construction at the George Institute of Homebuilding and completed a Certificate in Interior Design from Kennesaw State University.